As one of the UK's most popular tourist destinations, and declared the best city in Britan to be living in 2017 by
The Sunday Times
, Bristol is definitely a city that has a lot to offer. It has a long history beginning in the 11th century.
Bristol has endured many trials and changes over the years to become what it is today, a center of heritage and culture, a city that lives in the present, looks to the future, but never forgets its past. The eclectic mix of old and new is what makes it so appealing and evocative for tourists.
The city of Bristol is that once had over 60 cinemas. Now, most of them are gone. They were either destroyed in the Blitz bombings of WWII or demolished and replaced by new buildings. Some of these theaters have been preserved and converted for other purposes.
These are some of the places that once were cinemas.
King's House, Old Market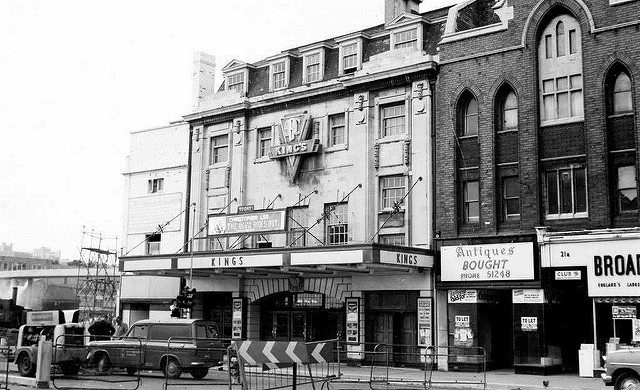 The King's Cinema in Old Market, Bristol
Photo Credit
Standing on the corner of Old Market and Bond Street, this five-story building was where King's Cinema once stood. Opened in 1911, it was the first cinema in Bristol to show talkies.
But, when the 1970s came, King's had fallen on hard times and was reduced to showing pornographic films. The last show before the building was demolished in 1976 was a porn double bill of
Hot Dreams
and
Man Hungry
.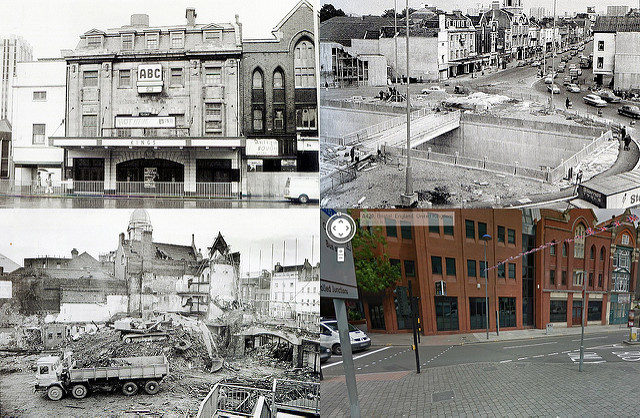 Bristol Cinema Then & Now - The Kings, Old Market
Photo Credit
Bristol North Baths, Gloucester Road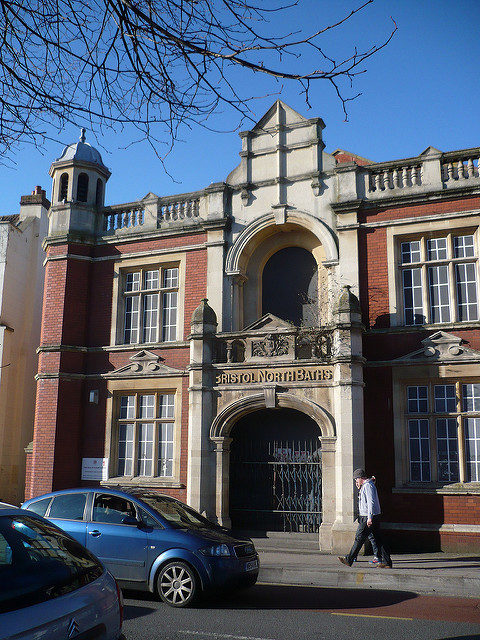 Bristol North Baths
Photo Credit
Today, Bristol's North Baths have been closed, and the reasons behind it are unknown. However, in the 1920s and 1930s, this building was a gathering place for families and teenagers.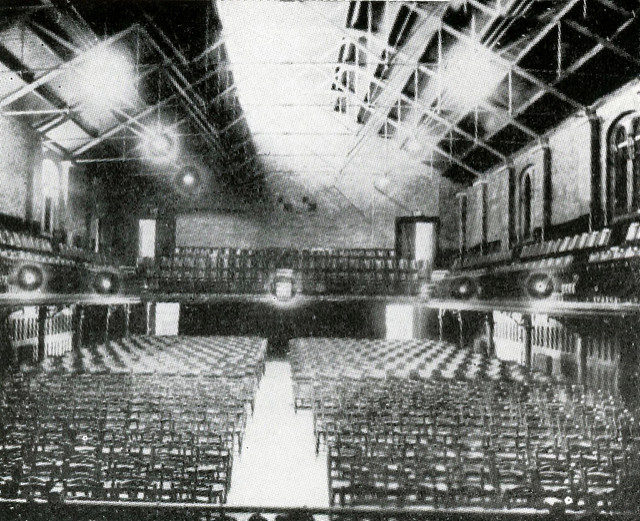 The Baths Cinema, Bishopston, Bristol, 1923
Photo Credit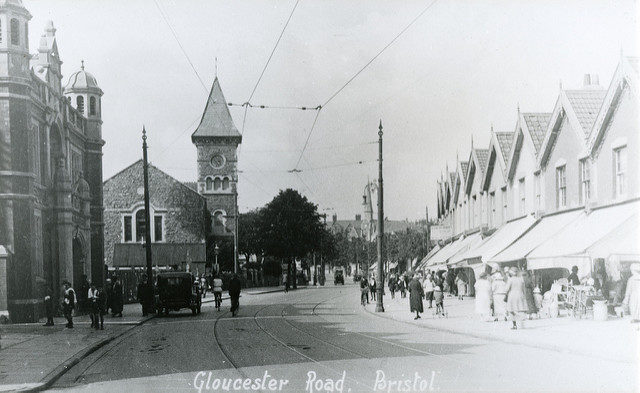 Bristol North Swimming Baths on Gloucester Road
Photo Credit
In the winter of 1922, when the weather was too cold for swimming, the building was converted into a cinema. And what at first was tried as an experiment proved so successful that the building continued to function as a pool during summer and as a cinema in winter until 1936.
CW Duke, Newfoundland Circus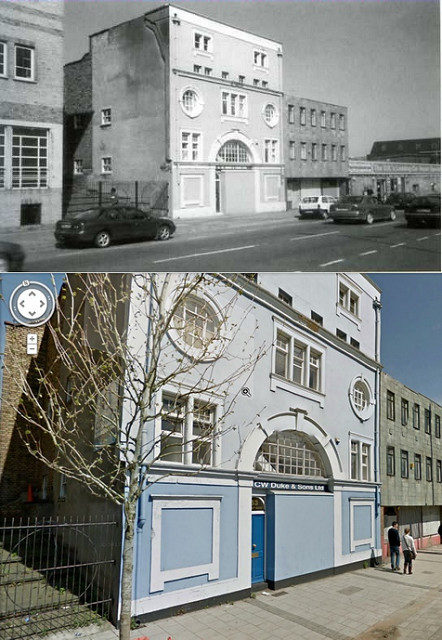 The Magnet Cinema, then and now, Newfoundland Street, 1914-1937
Photo Credit
Precisely on the spot where this refurbishment company now stands was the former site of Bristol's Magnet Cinema. A favorite among working class people, this 420-seat film theater was opened in 1914 and popular because of its laid back atmosphere.
The place is fondly remembered for the shop that stood beside the theater selling pig's trotters, a common snack before every film projection.
Sadly, when its regular clientele was moved out to the suburbs in 1937, the place lost a lot of business and eventually closed.
Oasis Dental Care, Ashley Road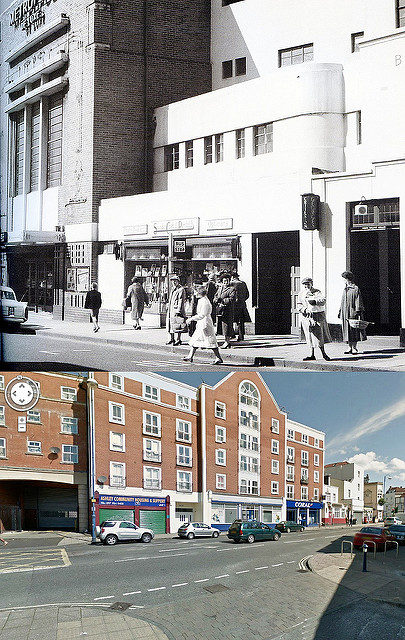 The Metropole Cinema, then and now, Ashley Road, 1913-1968
Photo Credit
When the grand Metropole cinema opened in 1913, it was just a single story building with 600 seats and a large courtyard in front. However, because of the huge interest, extensive building work and renovations were made, and in 1938, Metropole was turned into an impressive movie theater that could seat 1,460 people. The place continued to be popular until the end of the 1940s.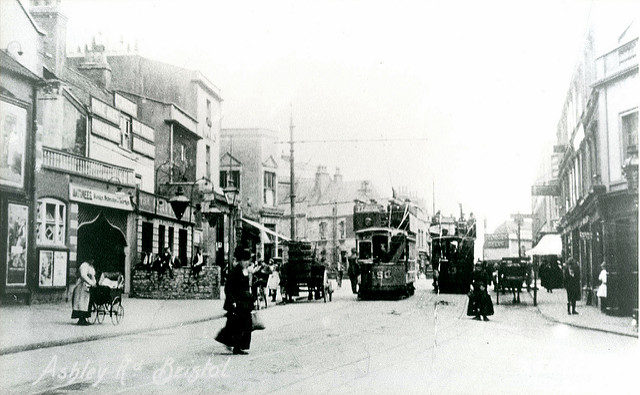 Ashley Road, Bristol, date unknown.
Photo Credit
But at the turn of the 1950s and with the introduction of home television, Metropole's audience declined drastically, until it finally closed in 1968.
Today, the most well-known fact about Metropole cinema is that Cary Grant, one of Hollywood's legends and born in Bristol, lived very close to the movie theater. During the cinema's pivotal years, a young Grant regularly attended the silent slapstick comedies that were very popular in the day. According to his biographer, he remembered the place as a barn-like building where all the men smoked.
Kinema House
, Sandy Park Road[/b]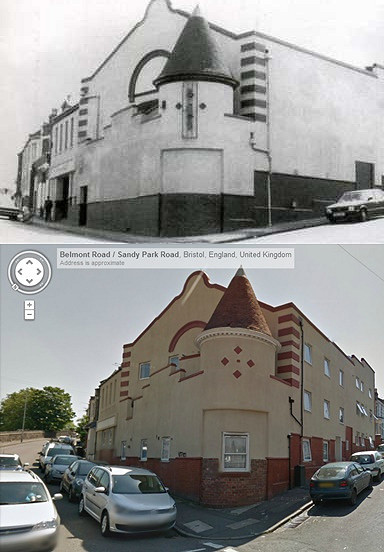 Brislington Picture Hall, then and now, Sandy Park Road, 1913-1956
Photo Credit
Brislington Picture Hall was one of the earliest cinemas in this area of Bristol. It stood at the junction of Sandy Park Road and Belmont Road. Today, the United Housing Association owns the site and has turned it into flats called Kinema House.
But at the time, in 1913, the building was owned by the Tomkins family. Brislington Picture Hall showed silent films, accompanied by a piano and occasionally violin. The Tomkins family were also supplying their films to other local cinemas.
When it was announced, in 1938, that the Ritz cinema was to be built at the junction of Bristol Hill and Warrington Road, the Tomkins were forced to carry major renovations and include talkies so they can compete with the Ritz. But eventually, they could not compete with the bigger and more modern Ritz cinema. They decided to close the Brislington Picture Hall in December 1956.
Finzels Reach, Counterslip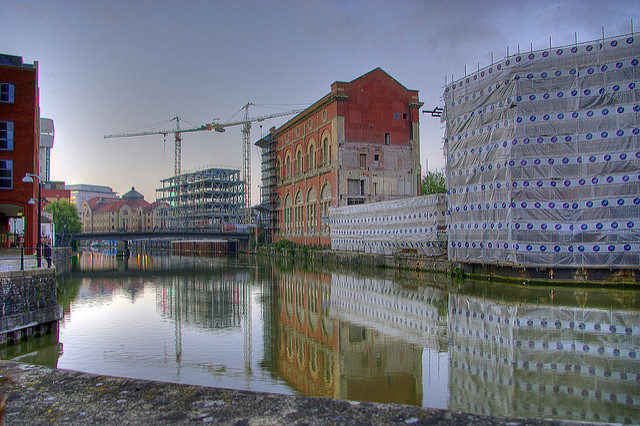 2010 Finzels Reach development, Bristol
Photo Credit
Finzels Reach is a yuppie office/apartment complex and the former site of the old Courage Brewery. But, way back in 1908, it was the site of Bristol's first cinema. Called Bio-pictureland, it was set up by entrepreneur Frank Ogden Smith, who owned chains of cinemas across the region.
Sadly, Bio's lasted less than a decade before being torn down.
Click here to view the article.